With so many first-class countries to consider, and so many different companies enthusiastically selling all destinations, many of our clients approach us having attempted their own research on the internet – and often they are completely confused!So, first things first – talk to us!

Without doubt, the best way to start researching your holiday is to talk to one of our safari specialists. Safaris are highly specialist trips designed for clients with very different expectations and demands. Our team have worked across the continent as professional safari guides and camp managers, or we are simply passionate Africa travellers – we will be able to break down the different areas and refine the search for you. Only then is using the internet a good idea – you need to have a basic knowledge of the different destinations before you start researching on the super-web!
First Time Safari Tips
One of the first suggestions we will make is that you choose between East Africa and Southern Africa. If you have longer than two weeks for your holiday, combining Southern and East Africa is possible, but for less than a two-week trip we recommend clients choose between one area and the other.
East Africa consists of Tanzanhtia and Kenya as well as the mountain gorilla countries of Rwanda and Uganda.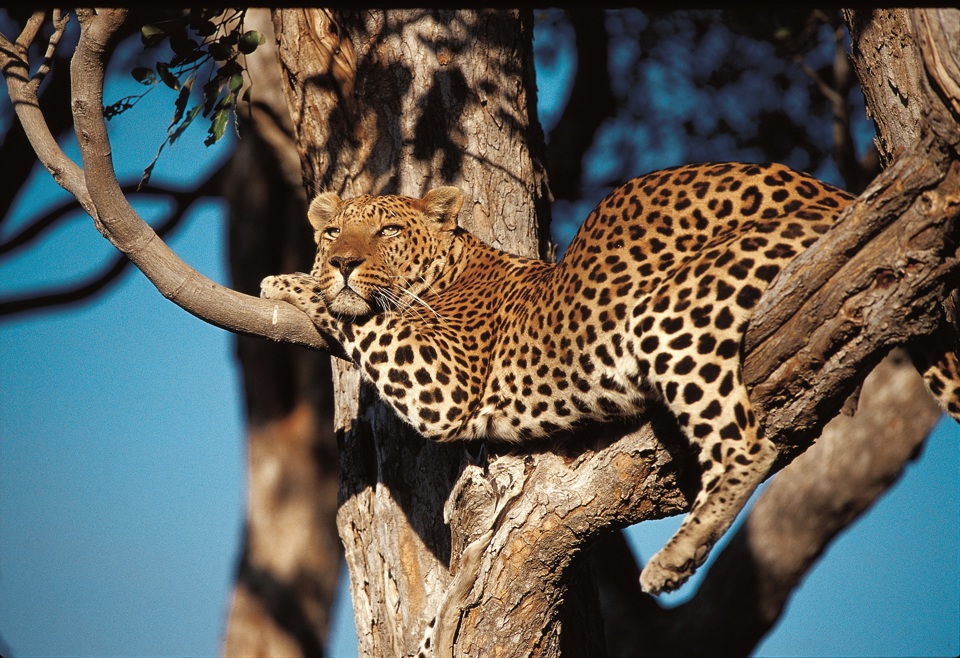 Weather and time of year are obviously two important considerations. East Africa's long rains happen in April and May, so this tends to be the time we encourage clients to stay away from the country. In Southern Africa, the rains fall between December and March, so January, February and early March are the months we prefer to avoid. Interestingly, Cape Town, being so far south, is excellent at this time of year, but the safari parks of Southern Africa are not nearly as good as they are during other periods.
Many of our clients phone up asking, 'What game will I see?' The first thing to note here, is that we are a company that specialises in getting you into the thick of it all wherever you go, so please do not worry about seeing game – we guarantee it!
The reality is that the wildlife species found across the vast majority of 'Safari Africa' are essentially the same. Getting technical, there are different species in East Africa and Southern Africa, but overall the predators and big game animals are the same across all the countries where we operate safaris. However, if you are passionate about particular species, by all means let us know! There are certain camps that are better for lion, for elephant, or for rare species such as African wild dog, for example.
Some countries cater well for first timers, whereas others offer an experience that's better for experienced safari hands, or simply adventurous travellers. Here's an introduction to their differences:
Tanzania
A superb destination for a first trip to Africa. Famous for its immense game concentrations, endless open skies, plus excellent safari-and-beach breaks, Tanzania is home to a number of Africa's finest parks. Tanzania's famous northern circuit, including the Serengeti and Ngorongoro Crater as well as Mount Kilimanjaro, is a trip that everyone should do once in their life! It is the region we recommend most often for a first-time safari.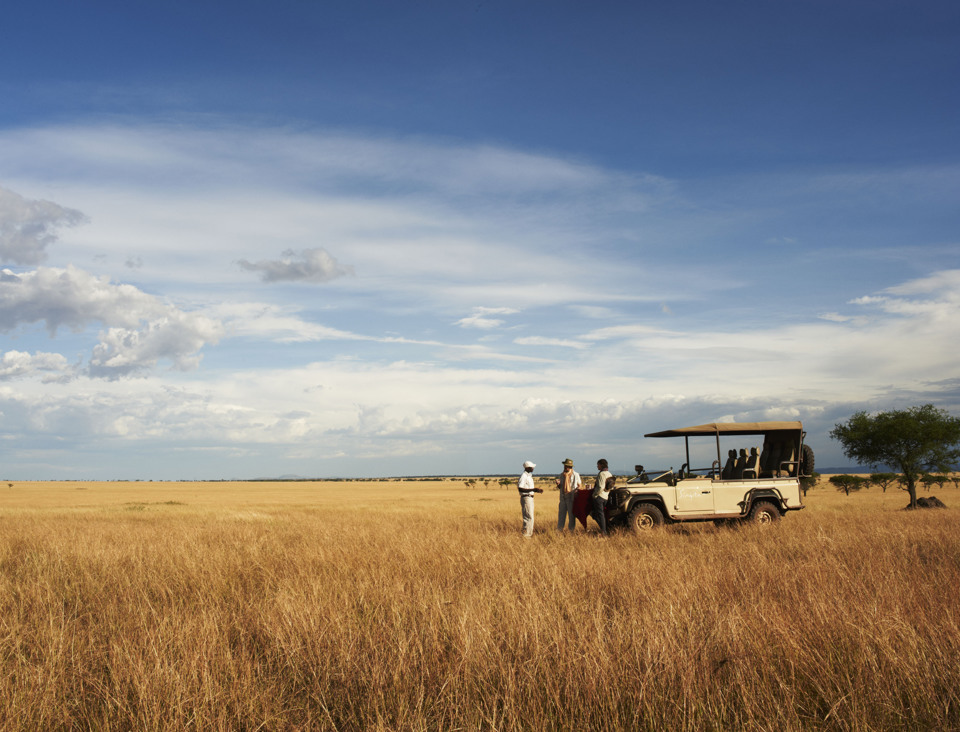 The northern circuit is the site of the Great Migration and home to Africa's highest concentration of cats. You will never see as much wildlife as you do in the Serengeti ecosystem! Safaris tend to be by vehicle, with less opportunity to get out on foot or take boating safaris – but the cultural experience on offer with tribes such as the Maasai makes up for the lack of other safari activities.
Tanzania's safari-and-beach holidays are the best on the market – easily combined, authentic, and affordable. Many clients head north, but the diversity of Tanzania's parks is probably the country's greatest asset – there are plenty of superb big game areas away from the busier parts!
Top parks The Serengeti, the Ngorongoro Crater, Zanzibar, Kilimanjaro… and excellent quieter parks that are off the beaten track – Selous, Ruaha, Katavi, Mahale in particular.
Plus points Huge game densities, the Serengeti and the Great Migration, cultural safaris with local tribes, and excellent beach options. Excellent off-the-beaten-track parks also.
Negative points Limited walking and boating safaris (Southern Africa is the place to go for this) and high visitor numbers in some parts of the famous parks.
Kenya
Yet another superb destination for a first-time safari! Huge concentrations of game, excellent parks, some of the best conservation stories in Africa… all contribute to Kenya's success as one of the most advanced tourism destinations. Infrastructure is first class here, access is easy, and the general level of service and accommodation across the entire industry is set very high.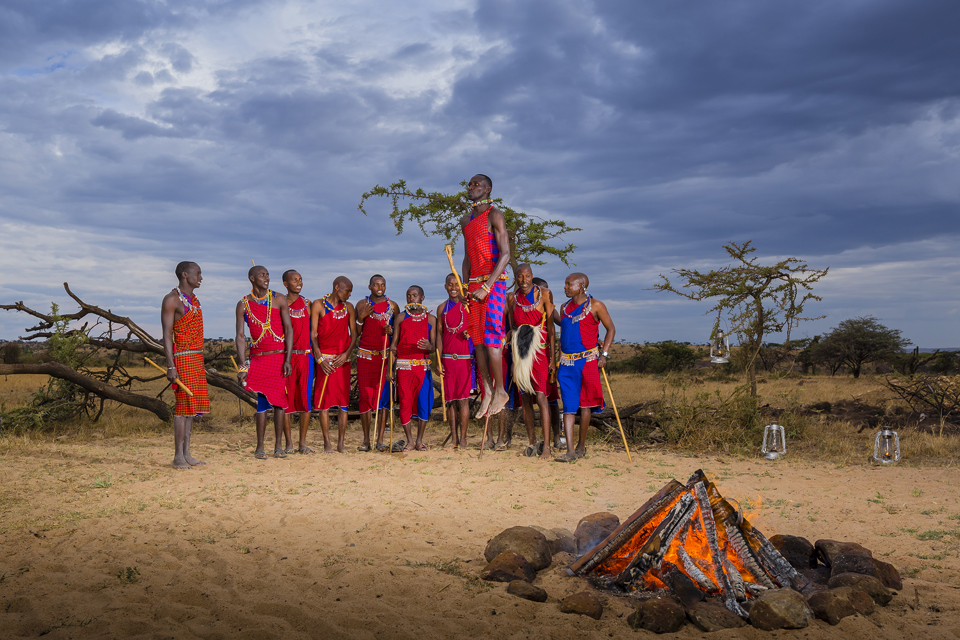 The only negative to Kenya is that the country has taken a deliberate mass-market approach to its tourism, which has negatively affected some of its parks. Areas within the Maasai Mara, Amboseli, Nakuru, Naivasha, and others are incredibly busy – more so than any other destination in Africa. However, there are private reserves virtually everywhere here, enabling tourists to stay away from the hotspots. The only problem is that these reserves are expensive, so if you are looking to avoid the crowds then the Kenyan product tends to be pretty pricey!
Top parks The Maasai Mara, Laikipia, Lewa, Amboseli and Chyulu.
Plus points Huge game densities, the Great Migration (August to October), cultural safaris with local tribes, and excellent beach options. Exceptional standards of accommodation and service.
Negative points Some parts of certain parks are incredibly busy and many reserves are fenced. The busiest safari market of all!